3 Great Companies That Sports Lovers Will Love
Are you interested in combining your professional skills with your love for sports?
There are multiple job opportunities available that allow professionals to do this. Some of these opportunities even allow you to work from home. Here are a few companies hiring now.
---
GumGum Is Hiring Now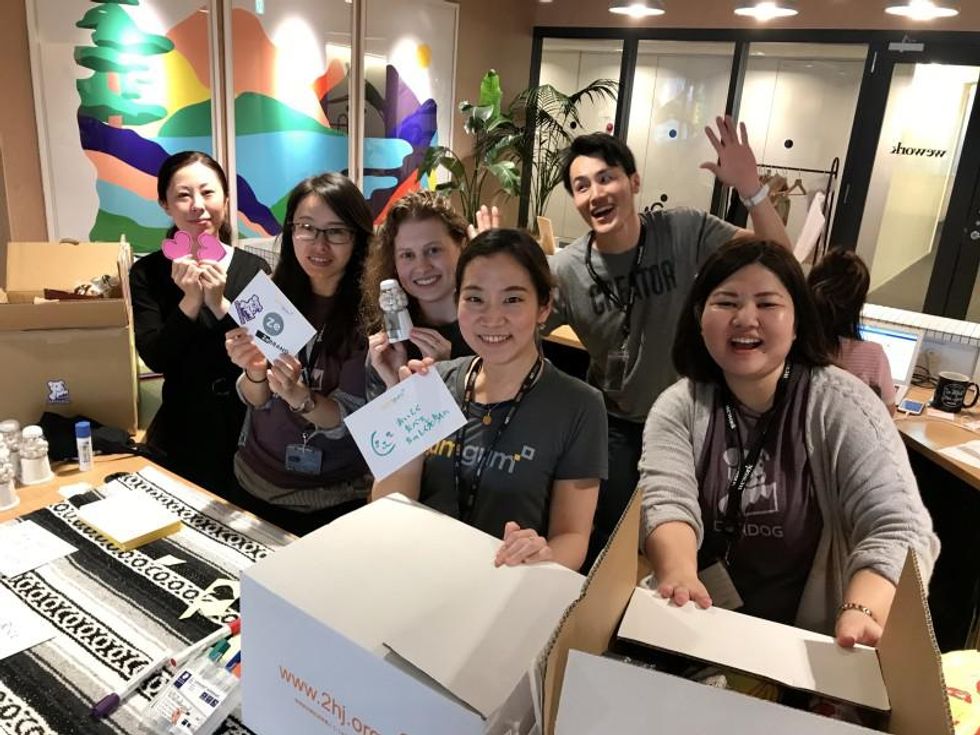 Facebook
GumGum is a global technology and media company specializing in contextual intelligence. GumGum's technology can extract value from digital content for the advertising and sports industries.
GumGum's contextual advertising engine comprehends the meaning of text, images, and video online, allowing marketers to safely and precisely place ads where people are most engaged, while the company's cloud-based sponsorship measurement platform determines the value of sponsorship dollars across all sports broadcasts and digital channels for brands, agencies, teams/leagues, and media companies.
Some of GumGum's sports clients include the Boston Bruins, Kansas City Chiefs, Toronto Raptors, and New York Mets, just to name a few.
GumGum is headquartered in Santa Monica, California, and has nine other offices in the U.S. and Canada to go along with international offices in London and Tokyo. The company also offers remote work opportunities.
GumGum is looking for help in the departments of sports operations, sports sales, marketing, account management, and engineering.
Benefits and perks at GumGum include:
Remote work stipend
Ongoing professional development opportunities
Flexible time off
Student loan assistance
Dog-friendly offices
To apply or learn more about working at GumGum, check out the company's careers page.
DraftKings Is Part Of A Growing Industry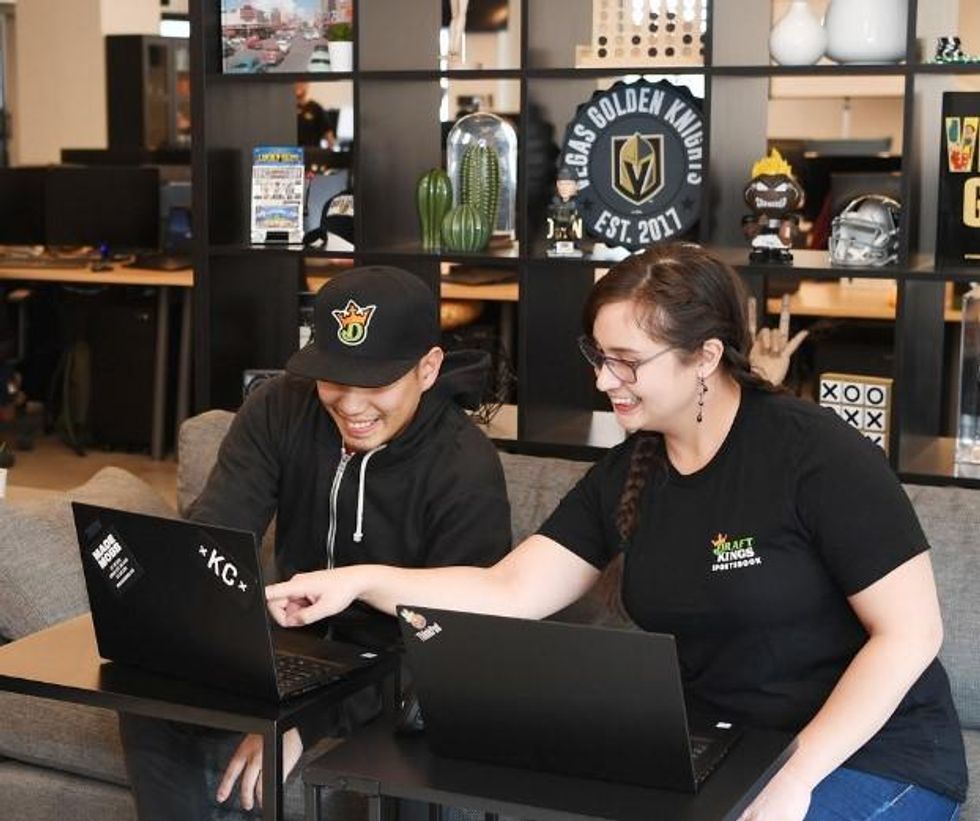 Facebook
DraftKings started as a daily fantasy sports platform in 2012 but has since grown significantly into a digital sports entertainment and gaming company that includes daily fantasy contests, regulated gaming, and digital media. With more states and sports leagues embracing sports betting, DraftKings is expecting to continue its growth as a company.
"It's our ultimate vision to build the best, most trusted and most customer-centric destination for skin-in-the game fans; to develop the most innovative and entertaining real money products and offers; to forever transform the manner in which people experience sports; to be a fully vertically integrated sports betting operator," the company states on its website.
DraftKings is headquartered in Boston, Massachusetts, and has a total of 10 other U.S. and international offices, along with a number of remote work positions.
DraftKings typically has job openings in analytics, business development, design & creative, engineering & technology, general & administrative, marketing, media, product, and sportsbook & casino.
DraftKings offers a casual office environment and many employees are also passionate about sports. DraftKings has a culture score of 4.6/5 on employee review site Comparably, along with an A compensation grade.
Benefits and perks at DraftKings include:
Commuter perks – for those who have to travel to the office
Flexible work schedules – personalized work arrangements and vacation time to fit individual lifestyle
Parental leave – fully-paid family time
Development and learning opportunities – professional growth, tuition reimbursement, and more
To apply or learn more about working at DraftKings, check out the company's careers page.
TeamSnap Is Expanding Its Team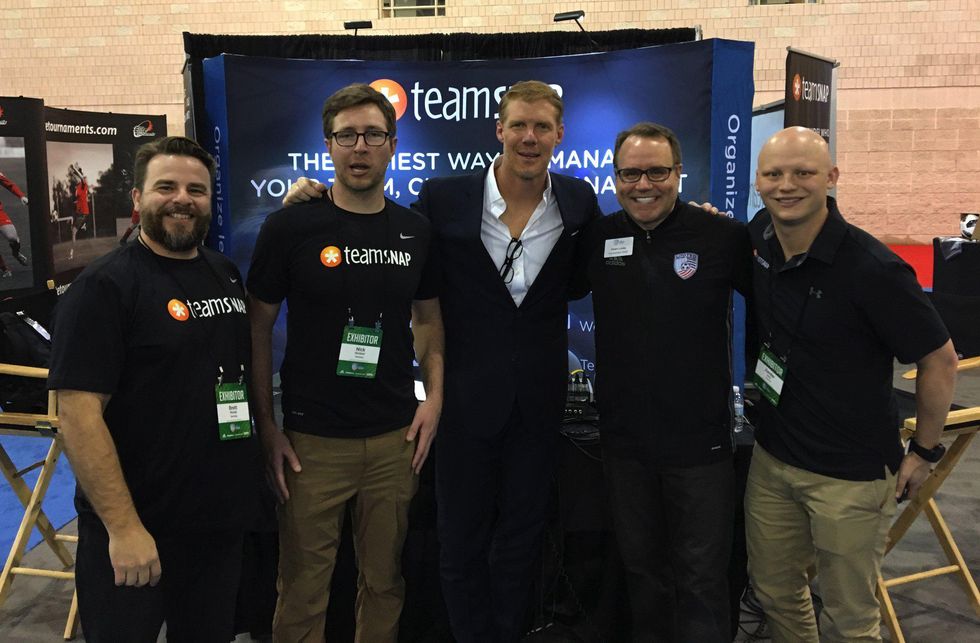 Facebook
TeamSnap is a sports team management mobile application for managing recreational and competitive sports teams. The TeamSnap app is commonly used by parents, administrators, and coaches.
"We tame the logistical nightmare of wrangling schedules, registration, practices, and volunteers, providing up-to-the-second info on where everyone needs to be and what they need to bring. Fifteen million coaches, club administrators, parents, team managers and players use TeamSnap's web and mobile apps to save their sanity and make organizing any sport as easy as click, tap, and go," the company states.
TeamSnap has grown steadily since it was founded in 2009. The company is headquartered in Boulder, Colorado, but a majority of TeamSnap's employees work remotely across the country. Like most remote workforces, TeamSnap employees collaborate remotely by Slack, Zoom, GitHub, and email. The company will also fly employees to the same location if they need to work together on a project.
TeamSnap was purchased by Waud Capital (a growth equity company) in 2021 to accelerate the company's growth. TeamSnap usually hires for software engineering, product, marketing, and sales, to name a few.
Benefits and perks at TeamSnap include:
Flexible paid vacation
Flexible work hours and location
Education and training allowance
Wellness allowance
All-company meeting once a year at a fun location
To apply or learn more about working at TeamSnap, check out the company's careers page.
How To Find More Remote Job Openings
@workitdaily

companies hiring sport lovers #workitdaily #draft #draftkings #remote #remotejobs #jobportalabroad #remotejobs2021 #hiring #weareapi #hiringnow #nfl
Are you looking for a remote job, or any type of job in general? Work It Daily can help!
Work It Daily posts job openings from incredible companies on a daily basis on TikTok. In addition, Work It Daily's Incredible Companies page also features small snapshots of companies that are hiring.
If you're looking for additional help landing a job, consider joining Work It Daily's career growth club and get access to one-on-one career coaching, resume and cover letter reviews, online tutorials, and unlimited networking opportunities—all in your back pocket!
From Your Site Articles
Related Articles Around the Web