3 Simple Ways To Be Instantly Happier At Work
It's no secret that many people wish they could be happier at work.
So, what's the solution, if any?
---
Money is often thought to be the biggest predictor of job satisfaction, but a survey from the BBC that ranked nearly 300 jobs from most to least satisfying shows that although money does play a role, it's not the only motivator.
For instance, internet technology and telecommunications professionals ranked at number 147 on the list, while farm workers were rated as the 23rd most satisfied workers, despite earning only about half as much as IT people.
Arnold B. Bakker, professor of Work and Organizational Psychology at Erasmus University Rotterdam, has found that job resources can have a hugely positive effect on work engagement and, more importantly, there are practical changes that employees can make to increase their job satisfaction.
"Job resources, such as opportunities for development and growth, social support, skill variety, and performance feedback, are the most important predictors of both job satisfaction and employee work engagement," says Bakker. "Our research clearly shows that employees can 'craft' their own jobs so that they become more satisfied and engaged. Job crafting refers to changes employees can proactively make in their own job demands and resources. It can take the form of increasing one's job resources, decreasing one's hindrance job demands, or increasing one's challenges."
Professor Jane E. Dutton from the University of Michigan and her colleagues, Justin M. Berg from the Wharton School and Amy Wrzesniewski from Yale School of Management, have also done extensive research into the effects of job crafting. One interesting finding is that people in low-status jobs, which are arguably also the least satisfying, are actually in a better position to craft their jobs than people at higher ranks.
Their research outlines three broad ways in which employees can shape their own work experiences and find value in just about any job.
1. Change The Way You Work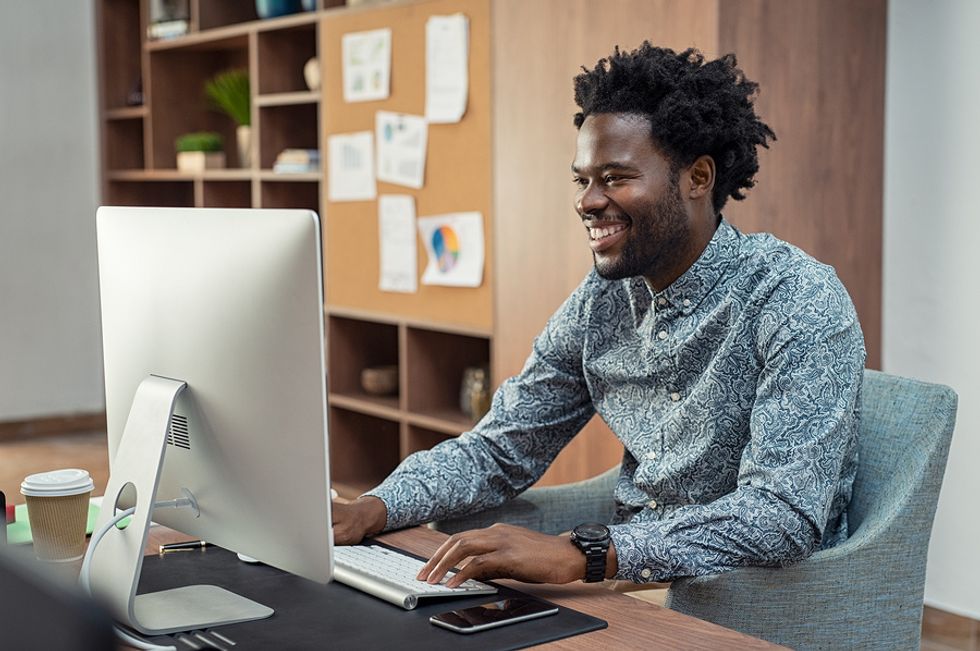 Although it's probably safe to say that most of the time you would prefer to be doing something else, there are likely at least some aspects of your job that you do find enjoyable. To increase your overall job satisfaction, you can emphasize the tasks you do enjoy by spending more of your time and energy on them.
For instance, a professor might feel most fulfilled when interacting with students. So, in order to increase their job satisfaction, the professor might decide to limit the time they spend contributing to university committees and spend more time working with students instead.
Another way to make work more meaningful is to take on an additional task that you find fulfilling. Even if this increases your workload, it can still be beneficial if it helps you feel happier about heading to work every day.
Finally, if you can't emphasize or add tasks, it might be possible to re-engineer existing ones by introducing an element that inspires you. If you could use some help figuring out what jobs you'd feel truly happy in, take this free career decoder quiz!
2. Change Your Workplace Relationships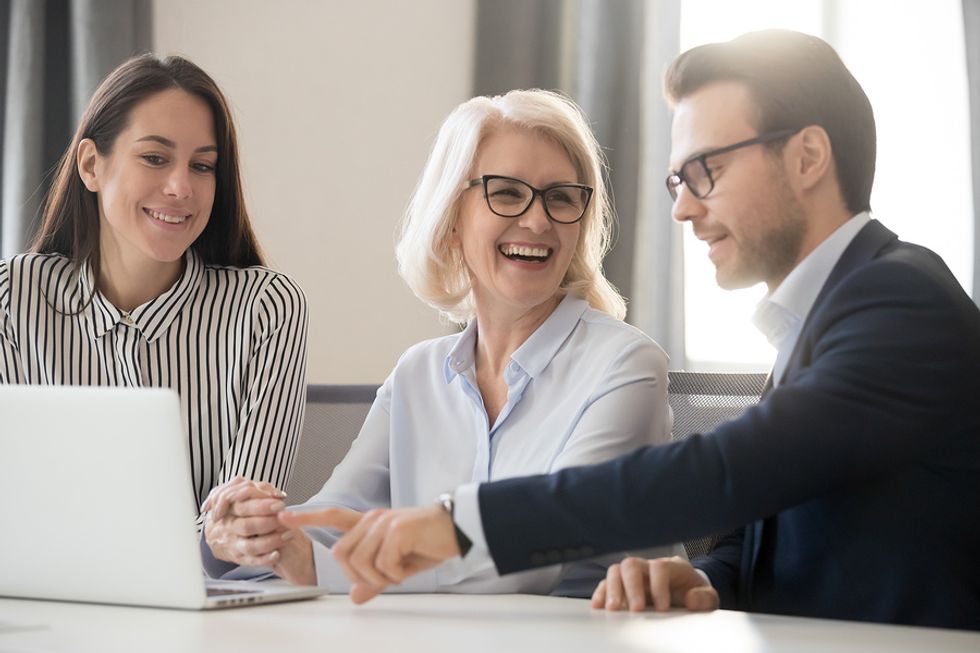 Another way to create your own happiness at work is to create meaningful relationships with your colleagues. Research on employee interactions indicates that even short-term connections, especially when they are high quality, can be reinvigorating. So, taking the time to build up relationships with colleagues, customers, and overseers can be another way to increase job satisfaction.
For example, you could spend time mentoring a less experienced co-worker, or get to know some of your colleagues on a more personal level. Even just making a point of chatting with customers and getting to know the regulars can help you derive more meaning from your work.
3. Reframe The Way You Think About Work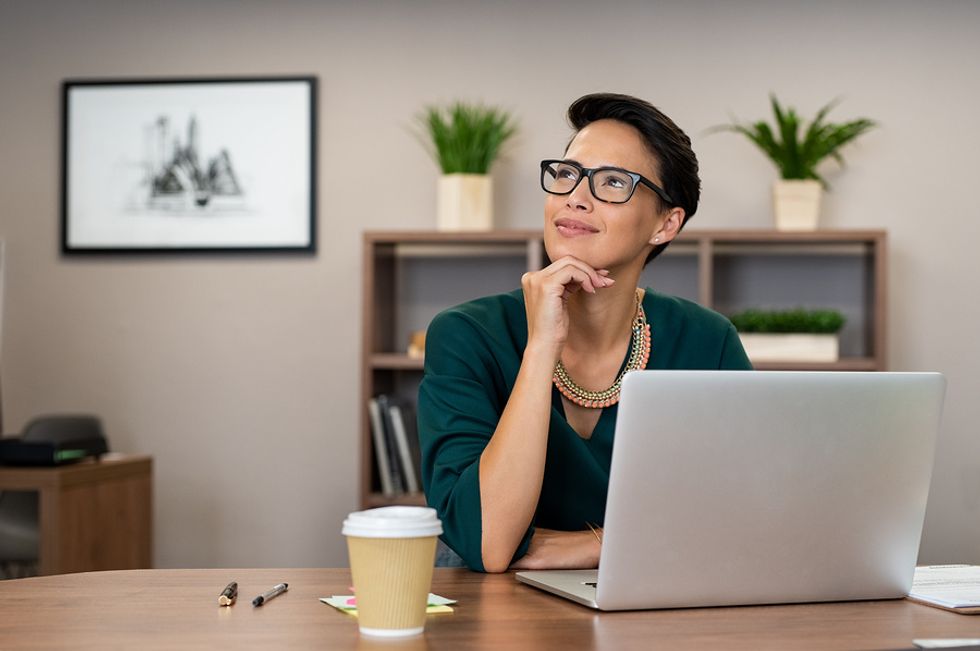 The way you view your job and the tasks you perform on a daily basis also affects your engagement and satisfaction in the workplace. Crafting your perceptions about work, or "cognitive job crafting" as the researchers refer to it, isn't as physical as building relationships or performing specific tasks, so it can be more difficult to do. But the goal is to help you to find more meaning in your job as a whole.
"The more you look for the benefits of what you're doing, the more it feeds you psychologically," explains Dutton. For example, although zookeepers spend much of their time cleaning out enclosures and feeding animals, they tend to view their work as a way of ensuring that the animals receive proper care, rather than as a series of menial tasks, which helps them find meaning in it.
By doing these three simple (but important) things, you'll improve your job satisfaction and find happiness at work. Don't wait to be happier at work today!
Unhappy in your career? We can help!
Check out our FREE resources page and Live Events Calendar.
Or, join our career growth club today and get access to one-on-one career coaching, resume and cover letter reviews, online tutorials, and unlimited networking opportunities—all in your back pocket!
If you want FREE career advice in your inbox, subscribe to our newsletter The Daily Dose!
Struggling to find the right job?
Check out Work It Daily's Incredible Companies page to see snapshots of companies hiring. Work It Daily also highlights job opportunities on a daily basis on TikTok.
This post was originally published at an earlier date.
From Your Site Articles
Related Articles Around the Web