How To Prepare For An Informational Interview
Informational interviews are an essential part of a successful job search. Not sure what you need to do? Marcy Twete, author of You Know Everybody! A Career Girl's Guide to Building a Network That Works, offers some great tips for nailing your next informational interview.
---
1. Give Them Some Options
"The good news is, most people will want to help someone new to the business world," says Twete. "The bad news is, people are busy!"
When you reach out to a potential networking connection, be respectful of his or her time by providing more than just a handful of dates you might be available to meet.
Instead, offer to come to their office or to a coffee shop near them, even if it requires a long drive or a train ride on your part.
Or, ask for a quick 15-minute phone call. "Someone is much more apt to give you 15 minutes on the phone than an hour in person," says Twete. "If you come to the table with great questions on that call, they'll be more likely to want to meet you and mentor you."
A virtual informational interview is another great option, especially if the company's employees are remote.
2. Do Your Homework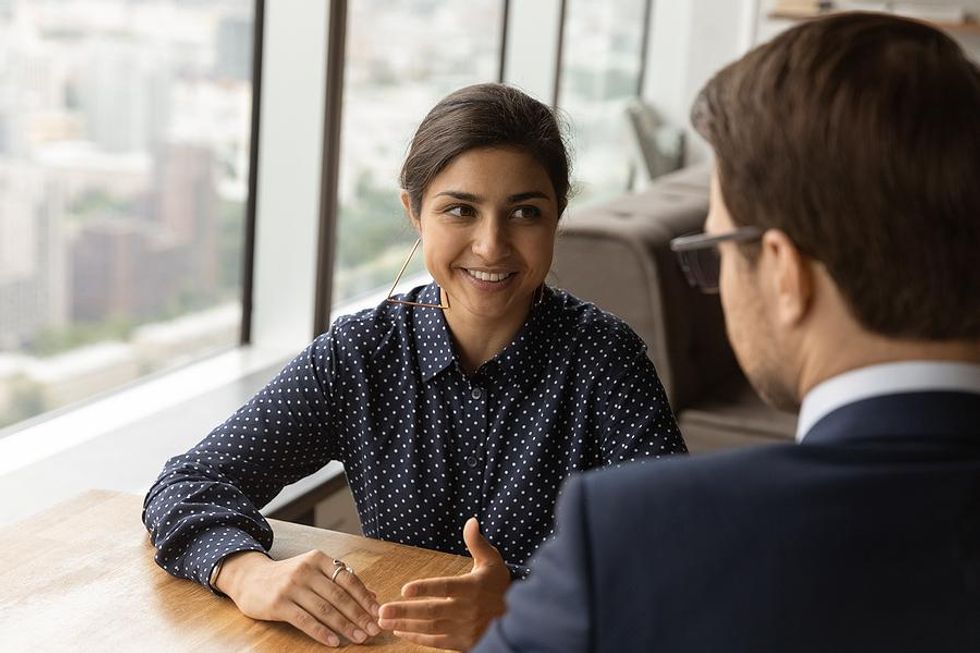 "No one wants to dedicate an hour to a meeting and spend the first 20 minutes talking about things you could learn from a LinkedIn profile," says Twete.
Come with questions that are pertinent to that individual's background and be curious about how that relates to your own potential career path.
Not only will it make you feel more confident, but it can give you topic ideas. Twete suggests finding the answers to these questions before you meet with someone.
Where did he/she go to school?
What does his/her company do?
How long has he/she been in his/her position?
"When a college student or recent graduate meets me armed with great questions and it's clear she has done her research, that's when I'm ready to open my network and help her grow," she says.
3. Keep Your Social Media On Point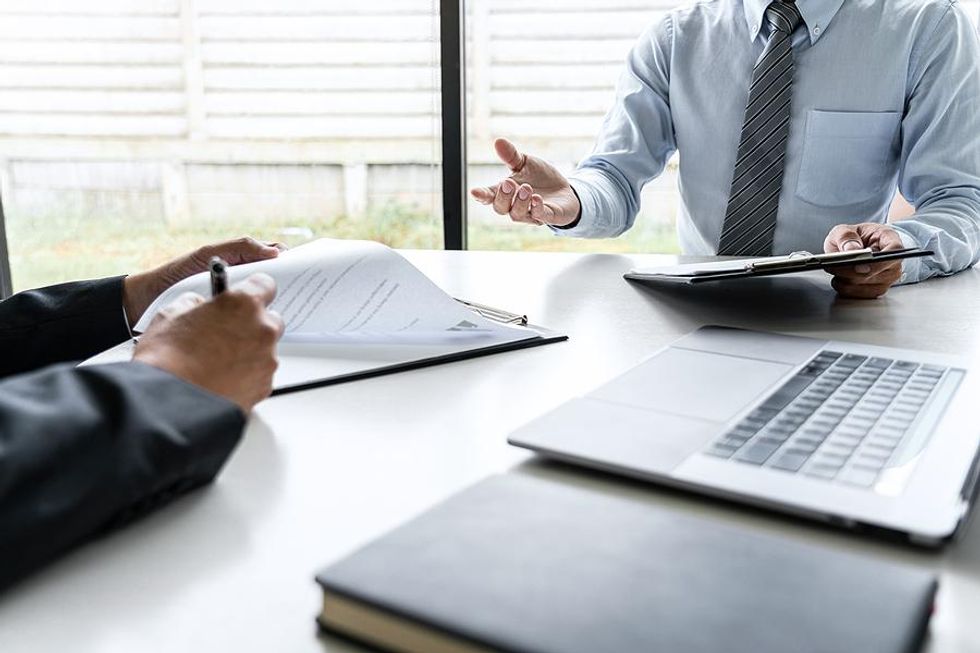 "Your online persona introduces you to anyone you're meeting well before you do," says Twete.
In this day and age, you should expect to be googled by employers, recruiters, and other professionals, especially if you're meeting with them.
Make sure your social media profiles are either private or 100% appropriate for business consumption. The last thing you want to do is show off that infamous picture from Spring Break 2010. Not a good look.
In addition to managing your social media presence, consider creating an online portfolio with a .com in your name. Start a blog. Upload your portfolio. Showcase your personal branding statement. This will help you control your online reputation and make you look super professional.
Nothing can help your job search quite like an informational interview. By following the tips above, your informational interview will surely be a success!
Looking for a job? We can help!
Check out our FREE resources page and Live Events Calendar.
Or, join our career growth club today and get access to one-on-one career coaching, resume and cover letter reviews, online tutorials, and unlimited networking opportunities—all in your back pocket!
If you want FREE career advice in your inbox, subscribe to our newsletter The Daily Dose!
Need help finding the right job?
Check out Work It Daily's Incredible Companies page to see snapshots of companies hiring. Work It Daily also highlights job opportunities on a daily basis on TikTok.
This post was originally published at an earlier date.
From Your Site Articles
Related Articles Around the Web